20 Gauge Shotgun in Predator Deception Hydrographics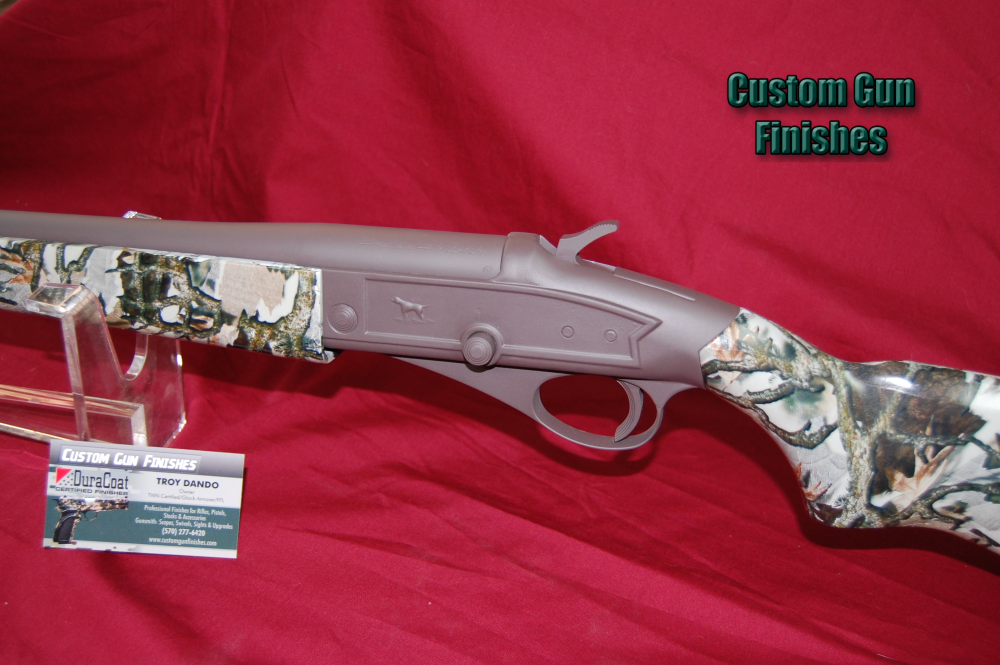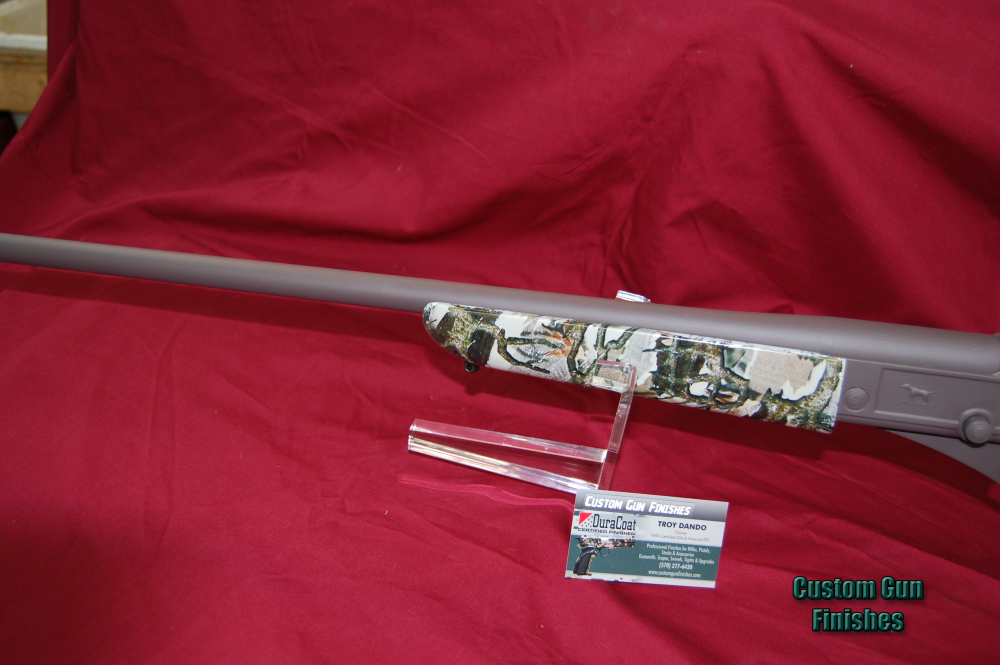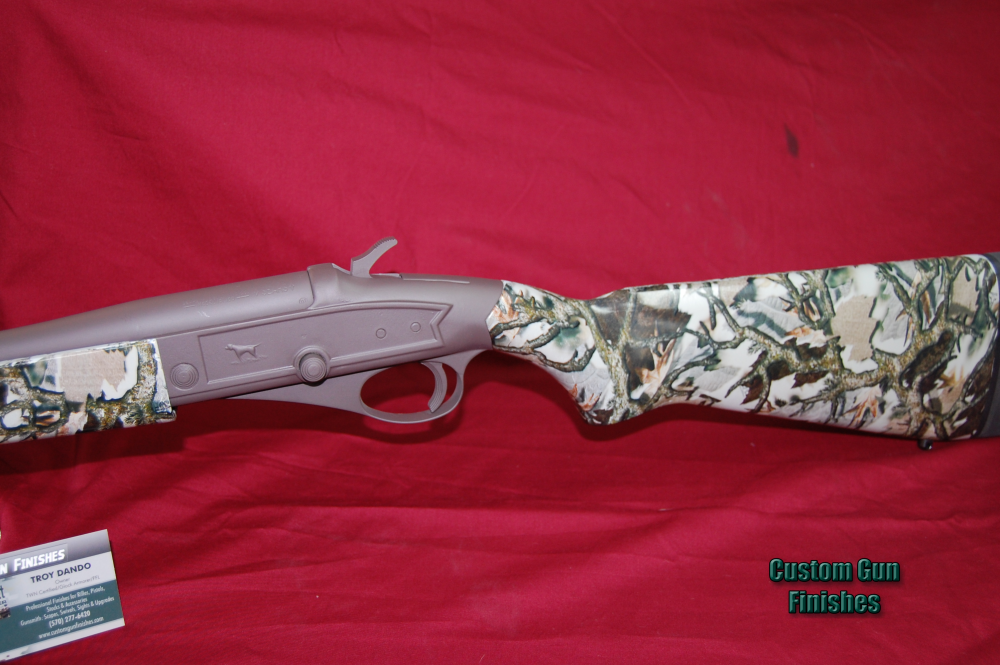 Local Pennsylvania hunter purchased 20 gauge Sears & Roebuck shotgun at local auction house for about $75
CGF inspected, disassembled, ultrasonically cleaned, sand blasted and applied Hydrographics and DuraCoat
Customer requested WTP-508 Predator Deception camo-dip on stock and forearm
Complimentary DuraCoat® Woodland Tactical Brown applied to barrel, receiver and studs
Stocks drilled for studs; new Kick-eez recoil / butt pad custom fitted and installed; barrel arm missing when purchased, on back-order & will be coated and installed upon arrival
DuraCoat© Clear Coat applied for added durability and protection to the camo-dip
Sadly, this customer was taken from us way too soon. He did get to see his gun but did not have the opportunity to go hunting with it.  RIP, Scott.