Custom Gun Finishes Predicts A Winter Storm…
Yes, the snow storm is gonna be ugly with 12″-15″ by Saturday morning.  If that happens, we are anticipating a Saturday shut-down with no retail hours.  You'll have to get your snow blower man toy out instead of a firearm.  After you are done, spend the day reloading and surfing.
And now that you have Saturday to play and be penned up, put it in your schedule to stop by tonight: Thurs, Fri, Sunday and check out the inventory adds…CZ P09 FDE, preowned, super sharp Sig Sauer P220R, GSG 1911 22lr, Browning Black Label .380 and many more.  Think Valentine's Day Guys….a Charter Arms Blue/Chrome .38 snub for the other half will surely be a hit.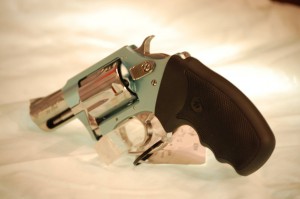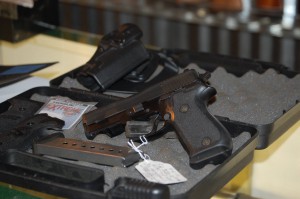 Just received word about an hour ago we obtained a quality AR15 from one guy and another gentlemen looking to downsize.  Within his collection is a Remington .35 Whelen, Franchi O/U, Remington 1100 but I don't have them yet or enough details to share pics, etc.  Shoot me a note on what you are on the hunt for and I'll put it in my wish book/contact you when firearms arrive.
Going to be  a sweet weekend for browsing gun related items.  Be sure to check out all the manufacturer's and vendors who introduced new items at SHOT this past week in Vegas.
Dave Kneal will be with us one year this week and what a great addition it was for Custom Gun Finishes. For this celeb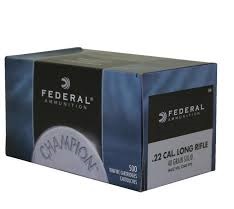 ration, we will be taking name & email for entry into a Federal 40 gr 22 LR brick of 500 being drawn  Saturday afternoon 1/30 at 2 pm.   In addition, Troy's son Parker will be around the shop quite often and starting high school at Pottsville High on Monday.  Two things to celebrate…so two chances to win!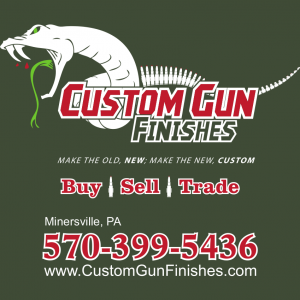 And finally, keep Greg Lauck in your thoughts for a speedy recovery from recent health setback. If you have been in the store, no doubt you have met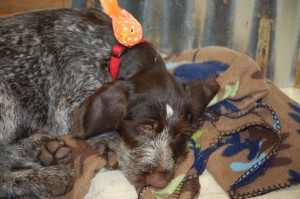 or seen Lauck along with his dog, Elsie. He's been a strong supporter of us and a great resource of knowledge on shotguns and firearms.